The week did get better.
And I love you all more for all the wonderful and hilarious comments left on that post. But in all seriousness, serious being something that I'm not known for, the week has been better.
Sure, the nap strike still continues, and the cats still poop with abandon but there has been no more human poop art and fur balls have not landed anywhere on the floor.
Those are both [
very
] good things.
The things that have made the week more bearable are small and varied, but big on impact.
(1) Bumper's "daycare" situation is working out much better than I expected.
Yes, she's on to me and she knows when we head down a certain street that we are going to Imelda's* house to "par-tah" [
her words, not mine
].
Today she told me I must stay and she threw a fit when I left. But when I returned, it turned out she calmed down soon after my departure and she did not torture Imelda's mom [
too much
].
*
For now I will refer to her friend as Imelda because that girl loves shoes. I mean LOVES shoes. Her name is neither Imelda nor Marcos but damn, if she could own every pair of shoes in the world, this little lady would be very happy.
(2) On the way home from Imelda's house a large man was sleeping on a park bench. He looked like an outdoor city worker and he was sporting grey coveralls.
I noticed Bumper looking over at him as we rolled by. Out of the blue she announced "hippo nap!" and pointed at the man.
Damn that kid cracks me up. She nailed it.
I wish I had the camera - he did look like a napping hippo.
Those two simple things made for a better week [
so far
].
The only frustrating thing that is going on today is I don't have enough time to get everything done that I want to get done. Instead I have to prioritize [
ewww... that sounds so responsible-like
] and trust me, if I could delegate, I would.
There are about 100 posts knocking around in my noggin but haven't been able to make time to crank them out.
My time has been spent working [
and having too much fun

]
over at
The League of Maternal Justice
. I'm not talking over there but I'm being all creative and fun.
Tonight I'm going to go through my photo archives to find good breast feeding photos to post. Read
Mission #2
and find out why.
Come on, go on over and get yourself a button like this:
Or one like this snazzy little number: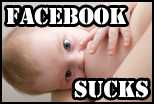 And find out all about this: